MicroOBD communication interface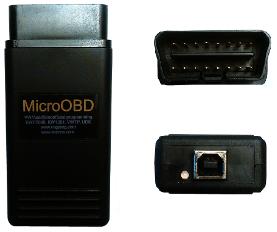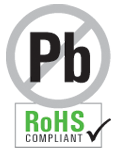 Introducing the MicroOBD communication interface between PC and vehicle. This interface works with Vag-Prog 2008/9 and 2012 software.
It is a professional microprocessor-controlled communication interface, working also on high-speed communication via CAN-BUS or ISO9141-2 BUSes up to 1Mbit/s. This ensures accurate communication even for problematic control units. In MircoOBD production, we only use parts designed for automotive industry. This makes us significantly different from Chinese products type cables KK-L, which are composed of base components and can not respond to inaccuracies in communication with control units. In addition, these amateur products do not have all protection and their using gradually degrades functionality.
MicroOBD has a two-color LED, that indicates current interface status and possible failures.
Production of MicroOBD interface is fully automated and is carried out purely by SMD technology. We use modern components meeting all requirements for reliability and ecology (Pb-Free). Before sale is each interface completely electronically tested using specialized modern test equipment. We use the most modern circuits in MLF and BGA cases.

MicroOBD supports updating software (firmware) via USB interface, so your tools will always be up to date and ready even for a new technologies and diagnostic protocols. There is also a possibility of license upgrade via internet, so after buying license to a newer version or a different program, it is not necessary to ship your MicroOBD to your seller, but you can immediately use the new software!

This is European high quality product with 2-year warranty.
Supported MicroOBD data BUSes / functions
K-line - ISO9141-2 (K1, K2)
L-line - ISO9141-2
CAN-BUS - ISO11898
SAE J1850 VPW 10.4kbps
SAE J1850 PWM 33kbps
Support for measuring analog values