More SECONS Ltd. products
In addition to Vag-Prog
®
, we provide more equipment specialized for different vehicle brands. There are diagnostic tools capable of perform advanced features such as
ECU pairing / configuration, key coding, injector coding, DPF regeneration
and many other functions. These tools allows you to access all control units present in the tested vehicles. Basic features of each tool includes identification reading, fault code reading/clearing, live data monitoring or actuator tests.
Basic overview is shown below.
Discover more about our professional diagnostic tools at www.obdtester.com.
Summary
Fully multiplexed smart OBD2 to USB interfaces comes with each software. Each software uses its own special designed interface.
We also offer additional OBD2 adapters and other accessories.
PATSCode.com online service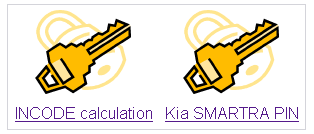 PATSCode.com
is online service provided by SECONS Ltd. for calculation of
INCODEs
that are needed for PATS (Ford immobilizer) coded authorization.
Service also offers
PIN code
calculation based on VIN for Hyundai/Kia vehicles (to 2007).
PATSCode.com is compatible with following products:
FoCOM - INCODE calculation can be used for key coding or fuel pump adjustment
HiCOM - PIN code calculation can be used for key coding
Don't know which product to choose? Don't hesitate to ask us using this contact form or call us.